Mother Daughter Days are the Best
… but there's one problem for the mother-daughter days I have with my daughter: I spend too much money. I hope I'm one of the few who find this to be a problem because there are not many things I value more than the mother-daughter days I spend with my not-so-little, now five-year-old. And I'm writing this at the end of the year (2017) with a plan to implement this system starting in a few days!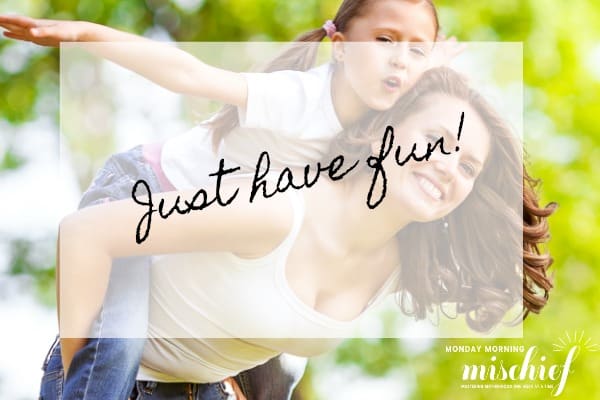 What matters most is the

quality

of the time you spend together
Mother-daughter days have four rules:
Put your phone away
No other "grown-up distractions"
Follow your child's lead
Have fun
Mother Daughter Days: Rule #1: Put your phone away
Our phones are a distraction. There's no room for unnecessary technology when we're enjoying quality time with our children. When you put your phone away, you're sending the message your child: "you matter so much to me."
When you put your phone away, your leading by example; you're showing your child they mean more to you than the digital world.
Did you see National Institue of Health found that parents addicted to their phones may cause behavioral problems in children? My personal opinion: there's no question. Many children are regularly competing with parents who subconsciously chose their phone over playing with their kid.
Mother Daughter Days: Rule #2: no other "grown-up" distractions
Give your child your undivided attention. Period. This special time is all about the two of you, after all. Any other distractions can wait.
Mother Daughter Days: Rule #3: follow your child's lead
Follow your child's lead. Listen to her. Play the game she always wants to play but is your least favorite. Make up a story together. We LOVE story cards
in our house. You should hear the fun twists and turns we make up together using our imagination. The uncontrollable laughter is the best!
Mother Daughter Days: Rule #4: have fun
Immerse yourself in this special time and just have fun! What "fun" looks and feels like to your and your child is different to each mom and child but the feelings we feel are not so different. They're good feelings and you can never have too many good, happy, fun days together!
Bottom Line
As adults, especially moms, there are so many things and people competing for our time:
prepping meals
making meals
cleaning up
laundry
dishes
cleaning
teaching our children
outside activities with our children
spending time with our spouse
managing finances
potty training
coordinating plates
I don't need to continue. The list never ends.
When we chose to spend a day or even a few hours with our child, there's nothing more important than the quality of that time. I hold the mother-daughter days I spend with mine so close to my heart. These special days fill my bucket
far beyond words.
At the end of the day, everyone's heart will be full
The love you are depositing into your child's heart by spending quality time together, and specifically naming that time by saying, "we are going to have one of our special mother-daughter days today" is simply priceless.
Click here to join hundreds of moms who are already learning to master motherhood one week at a time