How To Gain Your Child's Respect
You have to give to get and what that means.
Treat your child with respect.  That's right.  You have to treat your child the way you expect others to treat you.  Just because children are younger, smaller, more immature and lack coping skills adults may have, does not mean you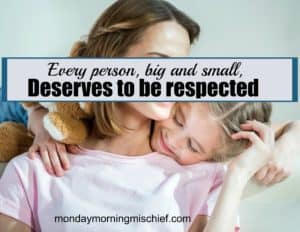 should be disrespectful to them.  This, treating your child with respect, should start at birth.  Let's review how to gain your child's respect.
 From the day your baby is born, you can show them respect by completely avoiding baby talk from day one.  As you're walking around, carrying the new member of your family, talk to him or her about what you're doing and what you see but do so in the same way you'd talk to a friend.  Research shows baby talk can actually be harmful to their development.
Get down on their level when talking to your child.  This is especially important when you're communicating desired change in their behavior.
Remain calm.  Can you think of any instance or past encounter you were able to resolve a conflict yourself while yelling?  Ever?  No?  Then why would it be any different with a child?  When you're yelling, the other person, no matter their age, is not hearing what you're saying.  It's not effective and it's not nice.
Show them, don't tell them, how it's done.  The best way to gain your child's respect is to model it.  Model it by respecting your spouse, respecting your friends and family members.  One thing I can guarantee is every conversation you have, if your child is within ears reach, they are listing and they are absorbing it all.
When possible, let the child make choices for herself.  It's time to get dress and your toddler is two and a half years old.  If she picks out blue polka dot socks with a yellow shirt and pink shorts, is it going to hurt anyone?  No.  If you allow her to pick out her own outfit and she feels good about her own decision is it going to show you respect she is a person who is entitled to her own options?  Yes.  Win-Win.
 Aside from age and maturity, children are no different than anyone else.
They're people, too.     It is important to understand that just because our children are little, like us, they will respond better to others when they are treated with kindness and respect.  This is important to keep in mind when thinking about how to gain your child's respect.
When you treat your child with the same respect you treat your friends and other adults in your life, your child will feel more confident and capable.
How To Gain Your Child's Respect: My Recommended Resources
I am currently listening to the audiobook How to Talk So Kids Will Listen
and doing my best to retain and implement what I am learning.  I'm not even half way through and the strategies I am implementing from what I have learned so far, have already had a tremendously positive impact on my daughter and her behavior.
For teaching manners: 365 Manners Kids Should Know
is a great resource for teaching kids to show respect.
My Mouth is a Volcano
teaches children how to listen and wait for their turn to speak.
The Golden Rule
Do unto others as you would have them do unto you
Not only is this biblical quote from Matthew 7:12 one we should all live by, it's one we should teach and model from an early age.  No matter your faith preference, treating others with kindness and respect makes everyone feel good.
You might also like: Take These Steps to Stop Child Entitlement
Teach Respect Through Play
Playing with your child can be a natural way to teach respect.  Show your child's toy dolls and animals respect through play.  Love and talk to them the way you want your child to love and talk to you (and others).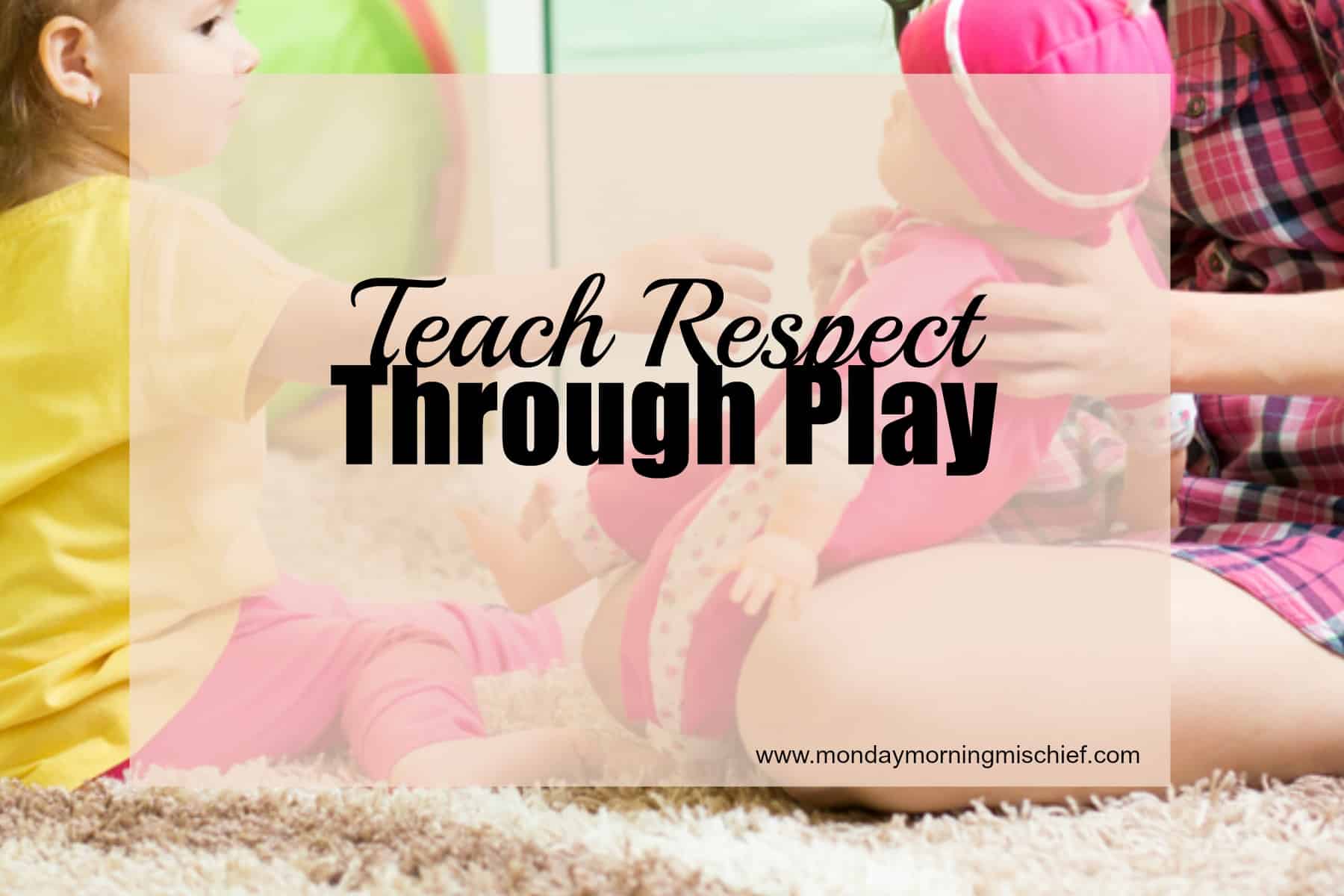 The Bottom Line
If you desire good behavior from your child, treating them with respect is what will get you there the fastest.